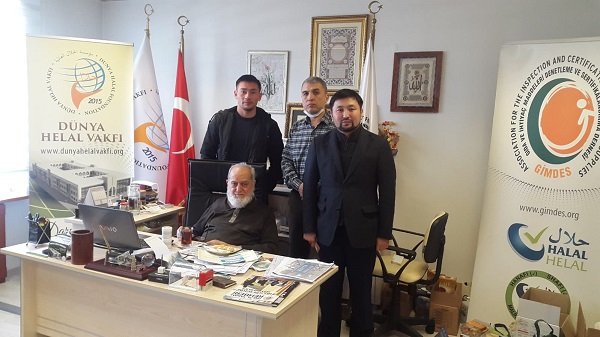 Kazakh businessman and GIMDES volunteer Karim Khaliyev visited Dr. Hüseyin Kami Büyüközer at GIMDES headquarters.
Respected businessman Mr. Khaliyev who attended the auditor training in 2015 and was entitled to receive a certificate, renewed his certificate this year (2021). Our volunteer gave information about the general situation of Kazakhstan. He stated that he wanted to open a Halal World Markets branch in his country.
Dr. Hüseyin Kâmi Büyüközer, the head of GIMDES, stated that he always supports efforts to deliver halal and tayyib food to Muslims.
After positive consultations, an appointment was made to meet again at the end of December in order to implement the project.
The meeting ended with mutual gifts and prayers.