We invite all our brothers in the world to our 2 major events for Halal and Tayyib Products which will be in Istanbul on 4-7 September 2019. These events will be organised in 6th Hall in collaboration with CNR Food Istanbul Expo.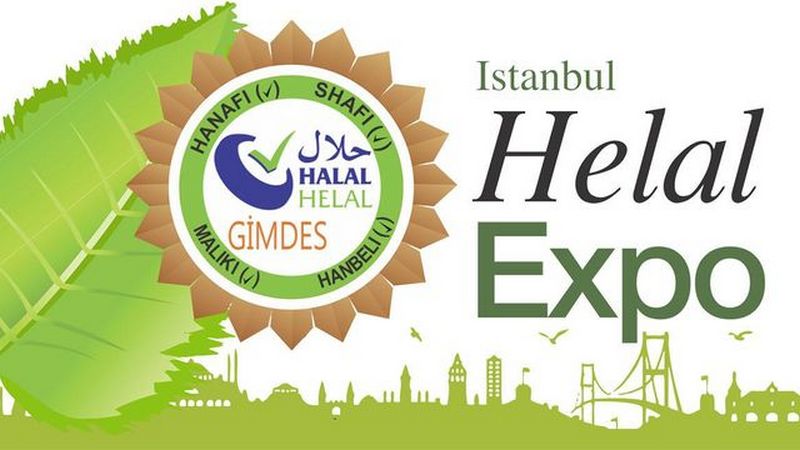 GİMDES that has been in the front lines of Halal and Tayyib Certification and Audit since 2005 and events of expos and conferences besides the service of certification have been playing an important role to spread this issue. With this perception, GİMDES organised 10 times International Halal and Tayyib Products Conference and 6 times Halal and Tayyib Products Expo between the years 2008-2018.
This year, GİMDES and CNR EXPO will host the events. We believe the capital of the
world and globally known Istanbul will charm you with its historical and natural beauty.
Muslim Ummah that has been doomed to Western modernity that is imposed and not belonging to it for a century, now, is building its own modernity and re-discover its own missing-Halals.
We make the union of forces and hearts with our producers, exporters, sellers, consumers
and public bodies in order to realize a 3.8 trillion$ worth Halal market. To be hand by
hand, hearth by hearth and shoulder by shoulder, we meet in 600 years old Islamic capital
Istanbul. GİMDES Halal Certified Halal and Tayyib Food, Halal and Tayyib Cosmetics, Halal and Tayyib Pharmaceuticals, Halal Tourism, Halal Logistics, Halal Textile, Halal Toys, Halal Leather and Products used in the production of machinery and equipment industry will take place in the expo.
In this expo, starting from the halal seed and embryo that constitutes the raw material, to the fork at all stages, process, operation, tools and equipment, etc., halal criteria, halal standards, and halal way-manufactured products will be exhibited. Such kind of national and international expos prove golden opportunities to Muslims and to humanity. This golden opportunity is brought to the seller and consumer of Turkey.
We say that Halal food is the first for a healthy generation and we believe in so.
In order to meet this need, we bring 7th International Halal and Tayyib Food Expo into service with CNR on 4-7 September after the attempt of new-comer firm for 3 years that degenerates the concept of Halal and Tayyib Expo which we have initiated in 2010 with CNR.
Participating Firms Until Now:
DEVREKANİ YEM VE GIDA HAYV. İNŞ. ORM. MAD. TUR. SAN. VE TİC. A.Ş– CENEVİZ GIDA VE KİMYA SANAYİ TİC. LTD. ŞTİ,–GALETAŞ GIDA SAN. VE TİC. LTD. ŞTİ.–7K DAĞITIM SPUMY,– ŞANTİYE MÜHENDİSLİK VE DANIŞMALIK LTD.ŞTİ,– BOĞAZİÇİ KİMYA VE GIDA SANAYİ TİC. LTD. ŞTİ.– ONAYLAR GIDA YEŞİL MERSİN BAKLİYAT,– HALAL DUNYA MARKETLERİ — GELKA ET TAVUK VE SUCUK ALİ GELEBEK– 111 PİZZA — İRFAY GIDA– BAMBU KÖZDE KÜNEFE- GONCA PURKAYA– ASİLNUR KİMYA KOZMETİK SAN. TİC. A.Ş.– YEŞİLMARKA SAĞLIKLI YAŞAM ÜRÜNLERİ SAN.VE TİC. LTD. ŞTİ.– ACICIK ÇİĞKÖFTE- MÜRŞİDE ÇAYHAN– DÜ.EL.SAN–NAFİA GIDA KOZMETİK TEMİZLİK İNŞ.TURZ. SAN. VE TİC. LTD. ŞTİ.– LİMSAK GIDA – MUSAB ŞAHİN– SBS BİLİMSEL BİO ÇÖZÜMLER A.Ş– MİLAT ÇİKOLATA ŞEKERLEME SAN TİC LTD ŞTİ– ORGANİCA NATURAL DIŞ TİC. LTD. ŞTİ.– YAZICIOĞLU BAKLAVALARI MUHAMMED ABDULLAH KAYA,– NURCEVHER DONDURMA VE TATLI YUNUS CEVHER– NATURALİVE KOZMETİK İTH. İHR. TİC. LTD. ŞTİ.– KERVAN SÜT ÜRÜNLERİ GIDA SAN. VE TİC. LTD. ŞTİ,– PAMUCCO DOĞAL VE HİJYENİK ÜRÜNLER, —-KOZMOPOLİTAN GİDA SAN. VE TİC. A.S.– WOLF GIDA PAZARLAMA TURIZM SANAYI IÇ VE DIS TICARET LIMITED SIRKETI, ÜNAL GIDA VE İNŞ.SAN.TİC.LTD.ŞTİ,– BALKAN SÜT ÜRÜNLERİ SAN. VE TİC. LTD. ŞTİ.,– ORJİNAL FIRÇA DEĞİRMEN VE END. MAK. FIRÇALARI- SÜLEYMAN OKUR,– GÜNEYCE PAZARLAMA AGARTA — SAYGIN BİTKİSEL HAYV. VE DOĞAL GIDA ÜRÜN. SAN. VE TİC. LTD. ŞTİ.– AYHAN SEZER YAĞ VE GIDA END. LTD.ŞTİ, –ANAKO YUMURTA VE ÜRÜNLERİ GIDA SAN.– İTH. İHR.–VE TİC. A.Ş. CEVAT ERİŞ TAVUKÇULUK TURİZM VE DIŞ TİC LTD. A.Ş. – – HURMACINIZ-MEHMET YANGIN – – NATUROİL GIDA VE KİMYA SAN. TİC. LTD. ŞTİ. – – İPEKYOLU BAHARAT VE GIDA SANAYİ İTH. İHR. TİC. VE PAZ. LTD. ŞTİ. – – DETAY TİCARET- RAMAZAN KILINÇ (ŞİFAY GIDA İTH. İHR. SAN. TİC. A.Ş.)- – GÖLCÜK SÜT MAMÜLLERİ SAN. TİC. MUSTAFA YİYEN – – ELİF ZİRAİ ÜRÜNLER GIDA ENERJİ SAN. VE TİC. A.Ş.